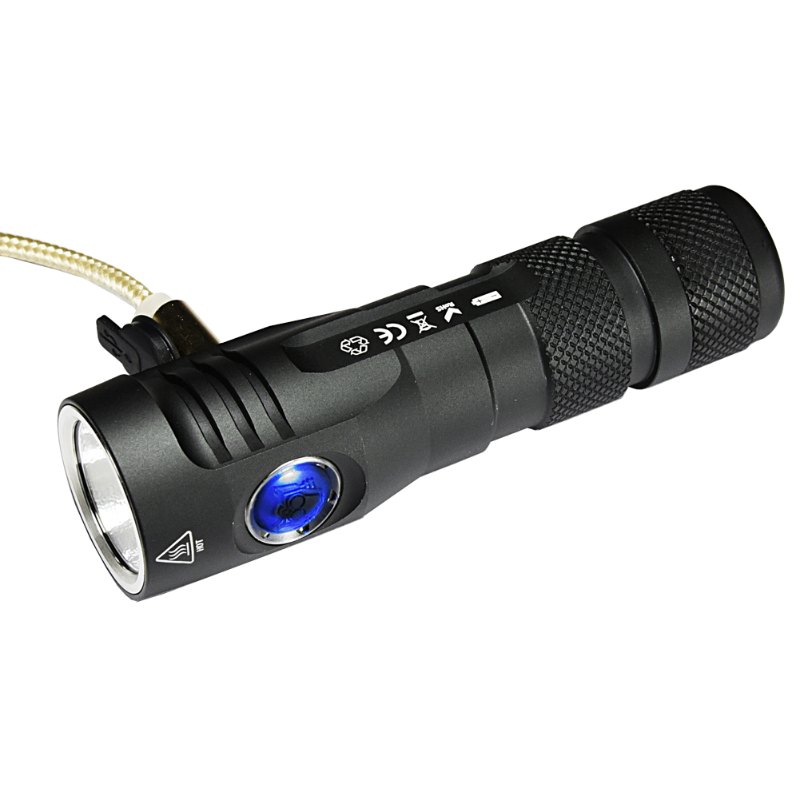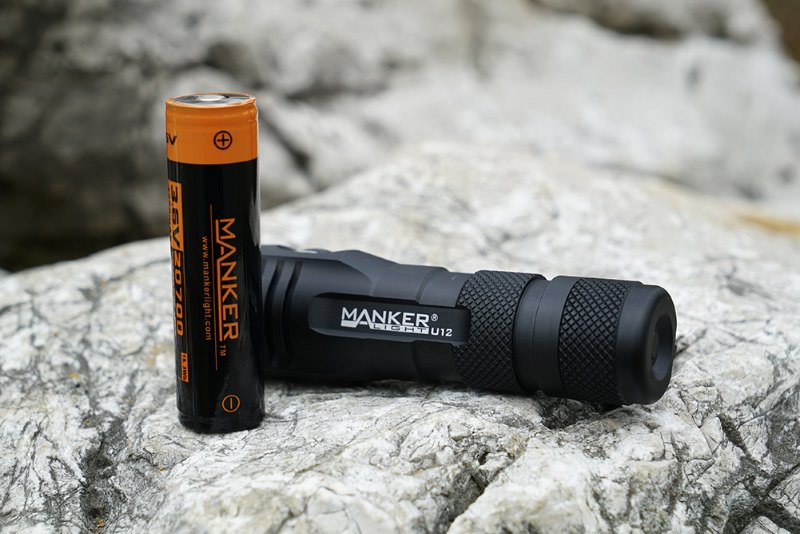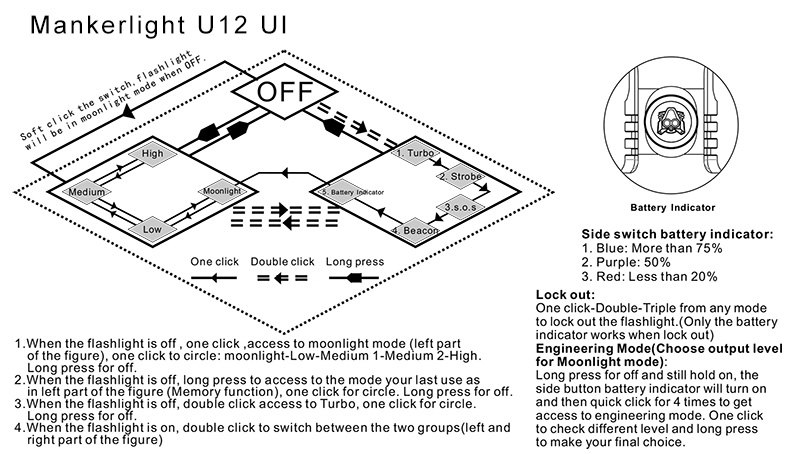 2000 流明 ● MANKER U12 直充 電筒 ● XHP50 II
Model:
香港 , 澳門
貨品描述
#482 倉 0 灣仔店 2 深水埗店 1
2000 流明 ● MANKER U12 直充 電筒 ● XHP50 II
31mm 頭 X 113mm 長
連 21700 充電池
官網數據:
http://www.mankerlight.com/bundle-manker-u12-2000-lumen-cree-xhp50-ii-led-flashlight-4800mah-21700-battery/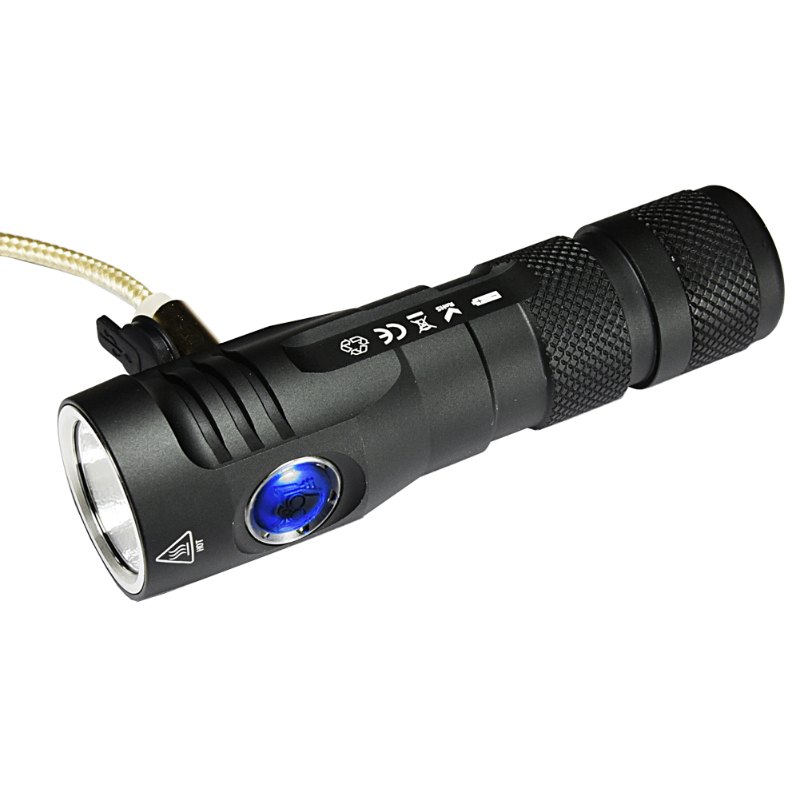 Product Description
Features:
Emitter: CREE XHP50 II
Maximum output: 2000 lumens
Maximum beam intensity: 6800cd
Maximum beam distance:164meters
Working voltage: 2.8v -4.35v (over-discharge protection)
Driver: Most efficiency constant current circuit
Material: Aircraft-grade aluminum body
Surface treatment: Premium Type III hard-anodized anti-abrasive finish
Lens: Toughened ultra-clear glass lens with anti-reflective coating
Waterproof: IPX-8 (2meter under water)
Impact resistance: 2meters
Tail stand
Dimensions: 112mm (length) x 31mm (Diameter)
Weight: 118g(without battery)
Accessories: O-ring *1, holster *1, Lanyard *1, USB Type C cable *1, pocket clip *1, Manker 4800mAh 21700 rechargeable li-ion battery *1.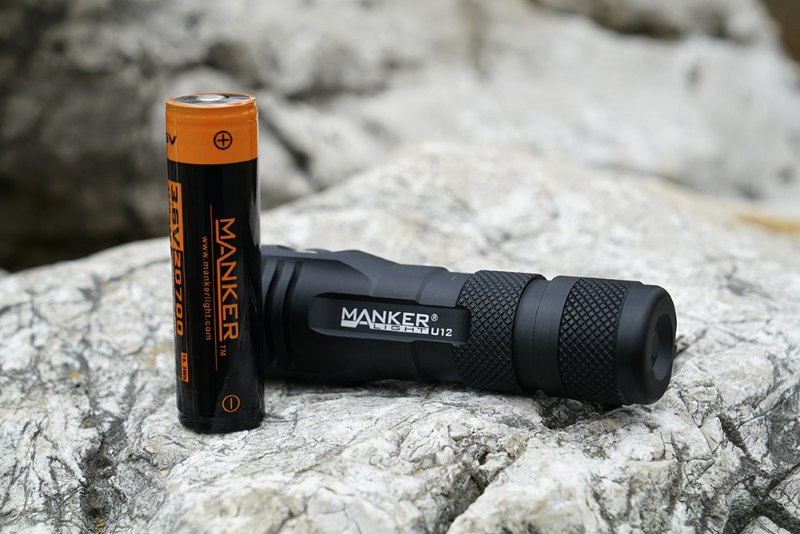 Specifications:
- Moonlight 1-5lm 1700hrs
- Low 130lm 16hrs
- Medium1 390lm 6.5hrs
- High 870lm 3hrs
- Turbo 2000lm-870lm 3min - 2.9hrs
- Strobe 2000lm
Max light intensity: 6800cd
Beam distance: 164M
Shockproof stand: 2M
Waterproof stand: IPX8
Operation: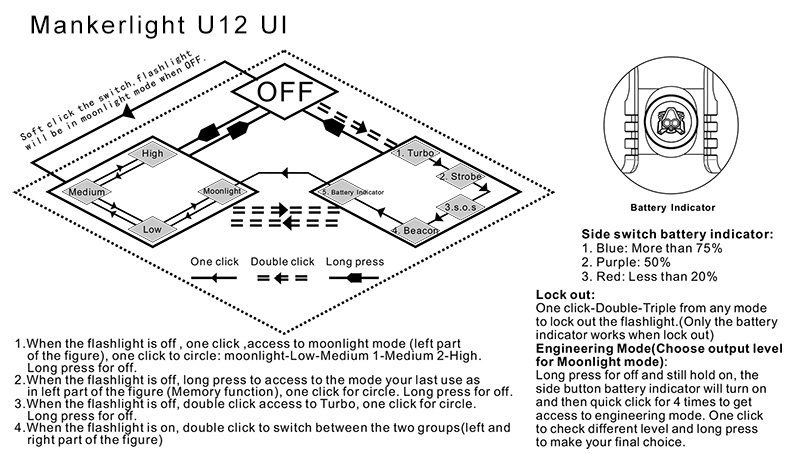 Battery Indicator:
1. Blue: More than 75%
2. Purple: 50%
3. Red: Less than 20%
Lock out:
One click - double - triple from any mode to lock out the flashlight. (Only the battery indicator works when lock out)
Engineering Mode (Choose output level for moonlight mode):
Long press for off and still hold on, the side button battery indicator will turn on and then quick click for 4 times to get access to engineering mode. One click to check different level and long press to make your final choice.
Manker U12 Reviews:
YouTube Video: https://youtu.be/Hi4kQ1v_M3c
YouTube Video: https://youtu.be/JSNhlx3IyVc
Forum: (Prototype) http://budgetlightforum.com/node/57918
Forum: http://www.taschenlampen-forum.de/threads/manker-u12-review.60429/
Forum: http://forum.fonarevka.ru/showthread.php?t=38570/